The Jordan Award honors a lifetime of exemplary charitable leadership that
ultimately makes a real difference in improving the quality of life in Chester County.
---
---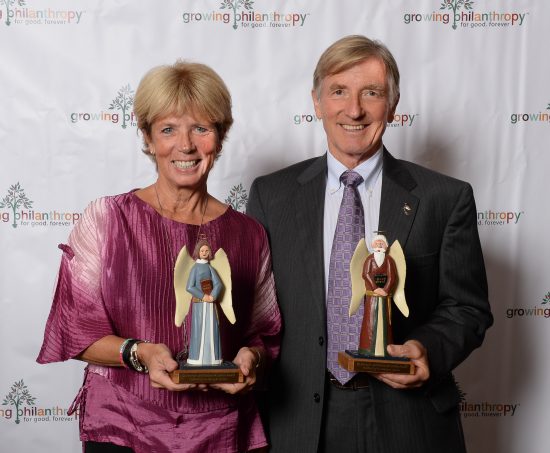 2017 Award Winner
Amanda Cabot & Peter Kjellerup, Kennett Square
Boston-born Mandy Cabot was heading for a career in education. Denmark-born Peter Kjellerup was a gifted classical dressage trainer. When their paths converged, their worlds changed. together, they have made our world a better place in countless ways.
Their mottos:
"Take a stand. Make a difference. Slay apathy."
"If you have something great to share, you share it."
---
2016
W. Thomas Musser, Kennett Square
2015
Alice & Rodman Moorhead, III, West Grove
2014
Richard Kunsch, Phoenixville
---
2013
Albert W. Eastburn, Coatesville
2012
Wiggie & John Featherman
2011
Jackie & Martin Clompus
---
2009
Robert & Jennifer McNeil, Coatesville
2008
Carol Ware Gates, Christiana
---
2007
Eva Verplank, Ph.D., Kennett Square
2006
Moira & Kennett Mumma
---
2003
Charles Lukens Huston, III
---
2001
Gordon B. Hattersley, Jr.
2000
Elizabeth Ranney Moran