The Chester County Community Foundation joins with the Rockwell Development Group to expand corporate social community investment via our Giving Circles.
Giving Circles are an innovative way to make a positive difference in the local nonprofit community, while building problem solving skills and teamwork, and having FUN.
The Community Foundation provides Giving Circle meeting facilitators, nonprofit sector expertise, charitable due diligence training, grantmaking experience, and connections to other Giving Circles.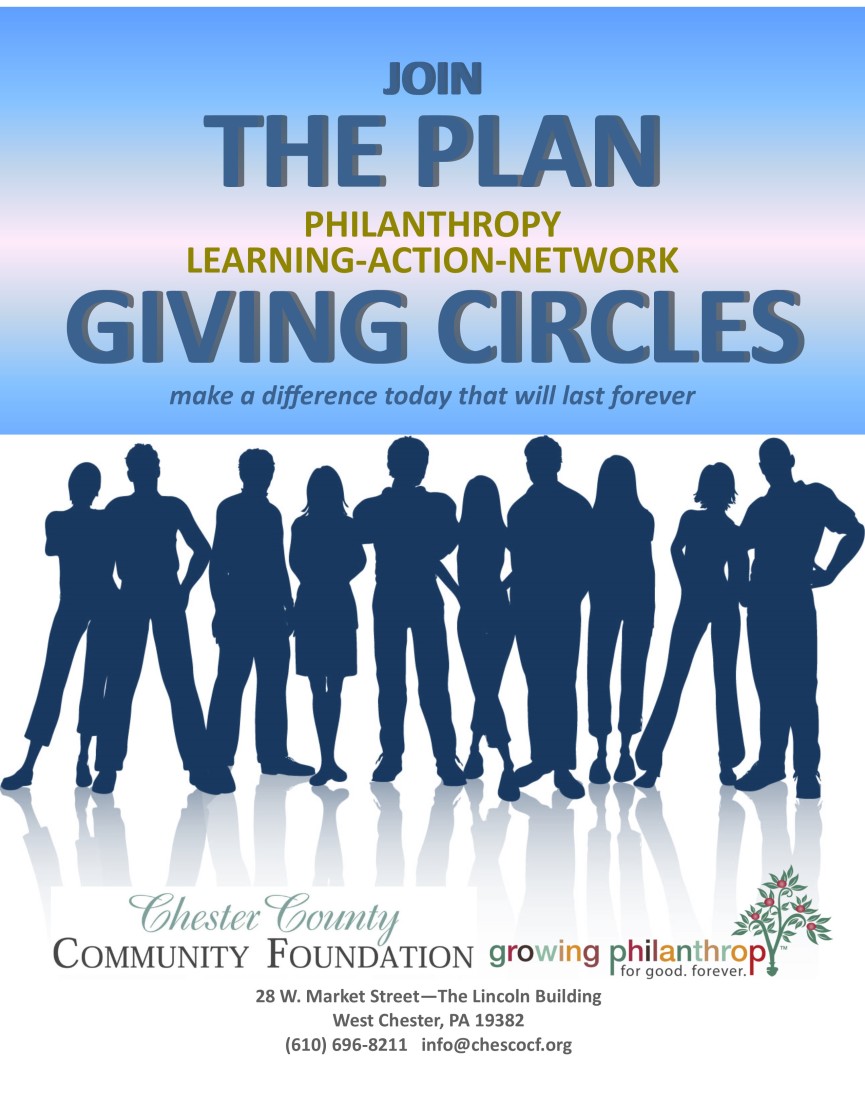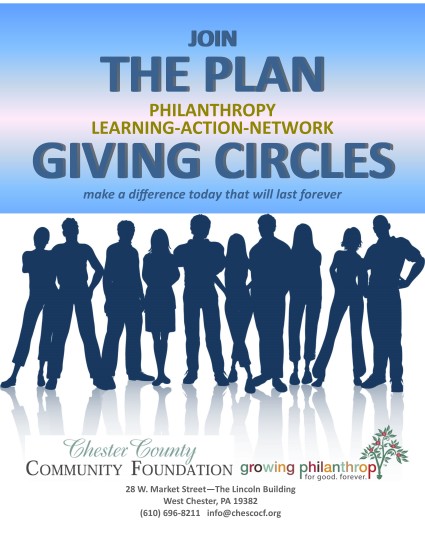 WHAT IS THE ROCKWELL DEVELOPMENT GROUP GIVING CIRCLE?
Through in-person meetings and some on-line reading, Giving Circles are a venue to discuss broader issues related to philanthropy, such as prioritizing community needs, discerning service niches, comparing quality amongst various nonprofits, and determining financial health, leadership, and program impact.
Employees of Rockwell Development Group will learn more about the nonprofit sector and decide together which charities to support through gifts of time, talent &/or treasure.
WHAT CAN I EXPECT?
Increase your community involvement
Direct your donations of time, talent &/or teasure to causes that matter to you and increase the impact of your philanthropic commentment
Enjoy yourself – have meaningful conversations and contribute wealth, work and wisdom to the community
WHAT CAN YOU EXPECT?
A significant increase in your community involvement & knowledge about what's going on in the community
Make a difference in the community where we live, work & play
Offer your donations of time, talent &/or teasure to causes that are near and dear to your heart & mind
RESOURCE LINKS
The PLAN Mtg Guide for Rockwell 3_29_2017
Nonprofit $887.3 Billion Economy
50 Nonprofit Statistics Courtesy of Blackbaud
Form 990 Review Checklist-Grant Thornton 2015 adapted for PLAN
2017 Rockwell PLAN Youth Mentoring 3_29_2017