About
On Saturday, June 8, 2019, 59-year old Alice Hamerlinck of Kennett Square died at home after a short battle with cancer.
Alice's family and friends thought she had more time.  Her condition had been diagnosed only a few months prior, and she was a strong-willed woman full of life and love.  But perhaps because of the all-too-recent passings of the love of her life
Bob; her sister Penny; and her brother-in-law Tom, she saw her condition clearly. Alice made sure her beloved nephews Chris and Shane knew the details of her condition.  She spent each of her final days surrounded by the love of family and friends, her precious dog Safy, her two dear cats, and sunshine. Alice died peacefully, in her new cozy home that she had poured so much of her heart and soul into.
Alice made arrangements in her will for a portion of her estate to be contributed to the Grant Fund for Chester County. Annual grant decisions will be made by Alice's nephews Chris and Shane, and her devoted neighbor Pete. Alice asked that grants be made to local charities focusing on arts, culture, children and animals—things that make life worthwhile.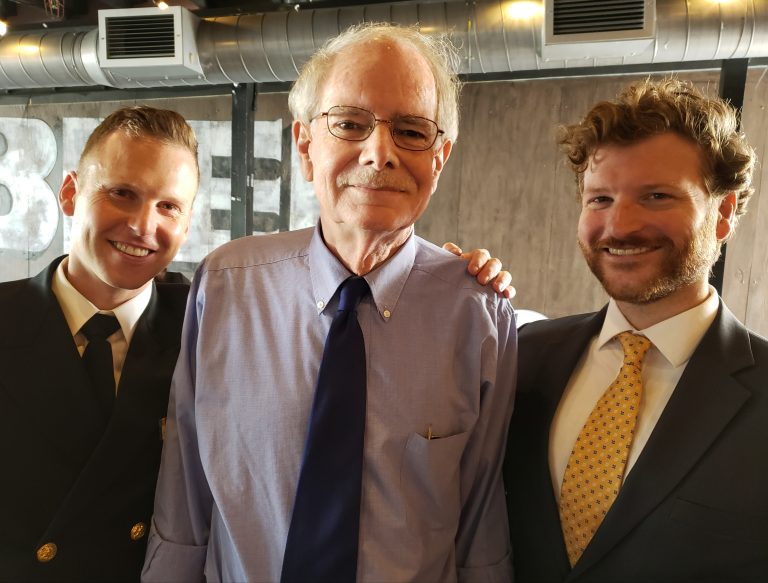 [Alice's devoted neighbor Pete and her nephews Chris and Shane]
---
Donate
You can make a donation online to Alice Hamerlinck Grantmaking Fund for Chester County below
OR
Mail check, made payable to:
Alice Hamerlinck Grantmaking Fund for Chester County c/o CCCF
28 West Market Street
West Chester, PA 19382