Click here to watch the documentary.
Click here to view the discussion guide.
---
These groups have initiatives to advance and enhance diversity, inclusion, and equity throughout Chester County. We convene regularly to update and share ideas. Know of an initiative we should add? Email jamison@chescocf.org.
---
This calendar is for social justice events and programs, focused on diversity, inclusion and equity, happening in and around Chester County. Know of an event we should add? Email jamison@chescocf.org.
For more upcoming events, visit:
Chester County History Center
NAACP West Chester, PA Branch
WCU Dowdy Multicultural Center
Voices Underground
---
Philanthropy's Role in Social Justice
"Philanthropy is commendable, but it should not allow the philanthropist to overlook the economic injustice which makes philanthropy necessary." – MLK
As explained by the National Center for Family Philanthropy, philanthropists must have "a deeper openness and commitment to fully understand history and our role as perpetrators of injustice, whether we realize it or not."
Why It Matters to Turn the Mirror on Ourselves (NCFP)
---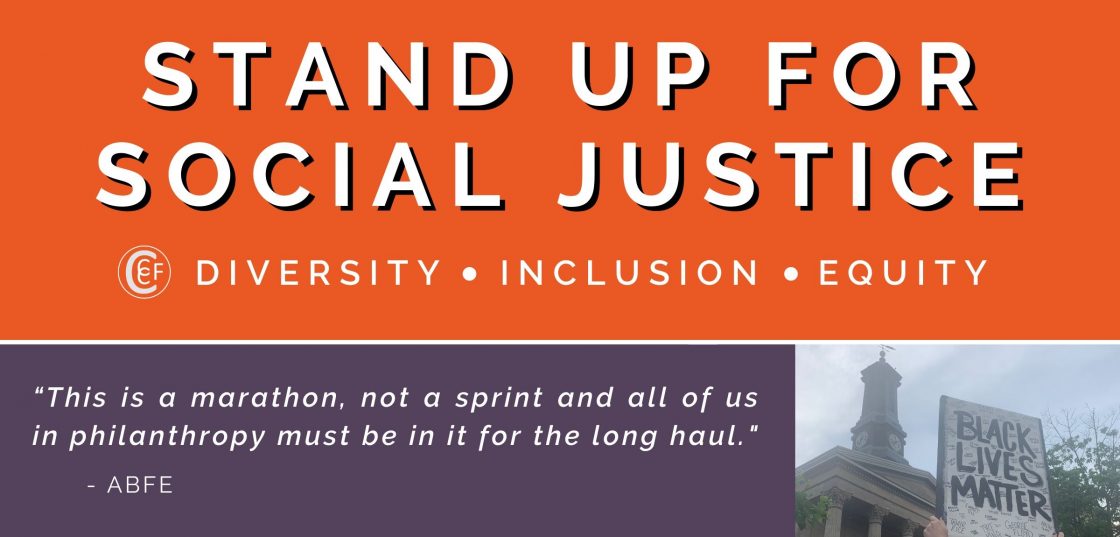 Our Vision: The Community Foundation is a philanthropic catalyst for positive change, strategically and intentionally engaging donors and partners to address the common good, while transforming our region into a better place for all.
In accordance with our vision statement, the Community Foundation stands for diversity, equity, inclusion, and social justice. As a Community Foundation, equity and justice are part of our core values. We encourage you to engage in conversation about these topics respectfully, so we can learn and grow together.
Please note: The views and opinions expressed in the articles below are those of the author(s) and do not necessarily reflect the official policy or position of the Chester County Community Foundation.
Donate to the CCCF Social Justice Fund
---
RESOURCES FOR LEARNING & SUPPORT
Diversity has many facets including race, ethnicity, age, gender identity, sexual orientation, economic status, physical abilities, religious beliefs, political beliefs, and other ideologies.
We have broken down a few areas of focus to foster an inclusive resource guide for the community: