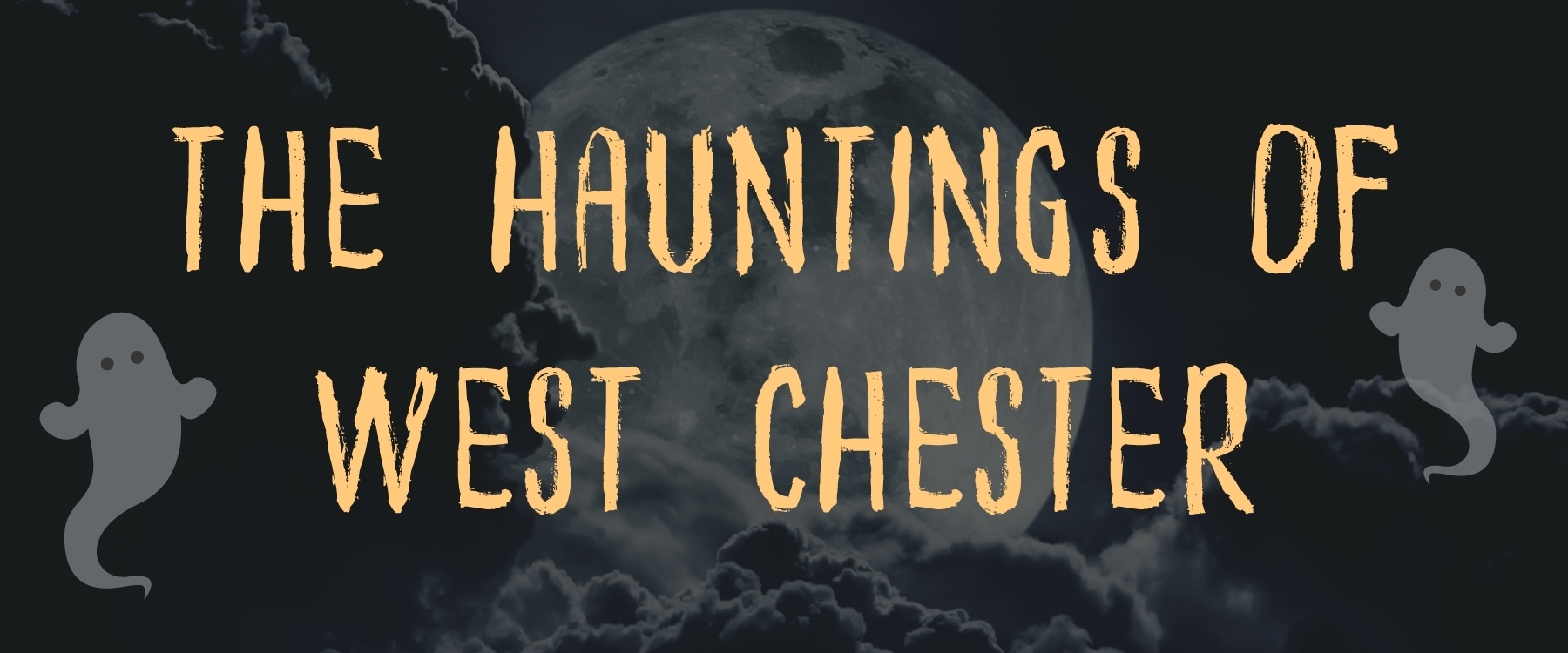 Join the Community Foundation on Facebook and YouTube for a week-long spooktacular scarefest October 27 – 30.
There are many tales of benevolent and malicious spirits haunting old structures and streets in downtown West Chester. Apparitions have been wandering the halls of The Historic Lincoln Building, home of the Chester County Community Foundation, since its construction in 1833. This Halloween we're bringing these spooky stories to you through the Hauntings of West Chester video series, narrated by Malcolm Johnstone. 
---
Malcolm Johnstone is the Senior Program Officer of the Cultural Alliance of Chester County (CACC) who delights in telling ghost stories during the Halloween season. For several years he led Ghost Tours from the Lincoln Building and is considered a bit of an expert on West Chester's haunted past. Malcolm is also the author of "For the Union: How Quaker abolition, a hanging, a slave riot, and a small newspaper in West Chester helped launch Abraham Lincoln's quest for the presidency". It's the true and complete story of the Lincoln Building connection to our greatest president. Learn more: https://chescocf.org/fortheunion/.
Today, Malcolm is working with the Cultural Alliance of Chester County to elevate Chester County's arts & culture and historic preservation activities by building engagement, audiences, and support. Visit CACC's website to learn more: https://www.culturechesco.org/.
---
Featuring the Haunted Tales of:
The Resident Ghost: In 1788 John Tully was convicted for stealing a horse. His sentence was to be publicly whipped, along with other gruesome punishments. Right before he died, he was heard screaming in a way that could only be described as "howling laughter." But how did his ghost end up at the Lincoln Building? And how do we know it's the ghost of John Tully?
The Ghost in the Clock Tower: There is a local legend about a phantom that resides in the iconic clock tower at the historic Chester County Courthouse. Every once in a while the clock tower bell rings for no apparent reason…. Is this the work of a very mischievous spirit or is there a secret that needs to be told?
The Red-Headed Girl on Market Street: No collection of ghost tales is complete without the specter of a red-headed girl. Her presence is more felt than seen, though she has made a visible appearance from time-to-time. Hers is a gentle soul that glides through the doorways but her soft shadow belies a tale that could not be more tragic or terrifying.
The Guardian Angel of Brandywine Battlefield: After the Battle of Brandywine in September 1777, a squad of Revolutionary soldiers took refuge and refreshment at the original Turks Head Inn. One lone soldier stood as a lookout for British soldiers. With the late hour and the exhaustion of the battle he soon fell asleep, only to be awaken by the voice of a child warning him that enemy soldiers would soon charge into town. The guard alerted the other soldiers and they quickly escaped. Who was the child that had saved their lives?
---
Chester County's Brandywine Valley
Cultural Alliance of Chester County